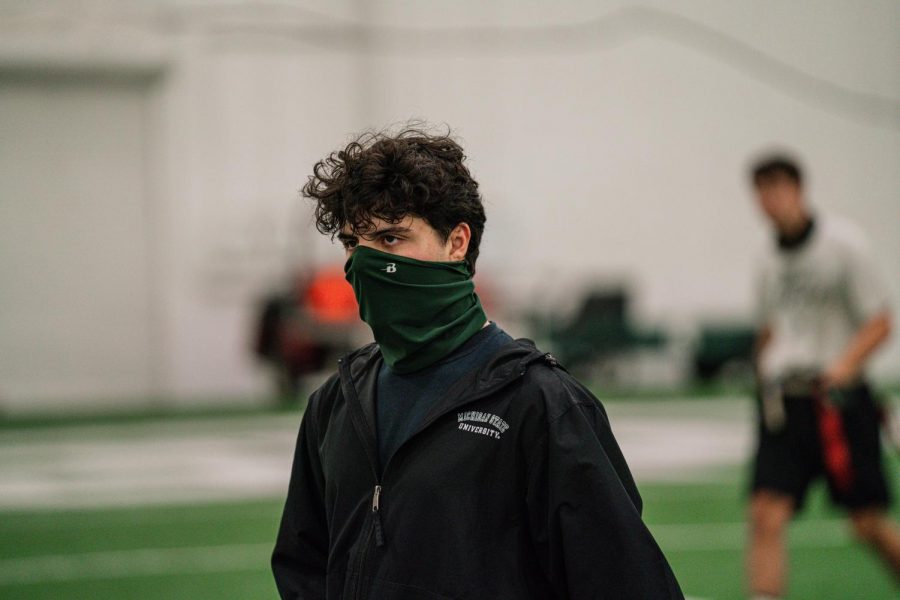 Zach Alabakoff
Class of 2018
 Former Sports Editor
What have you been up to since graduating from DHS?
"Right now I'm in my third year at MSU majoring in film. So far I've absolutely loved it and I can't wait for next semester and beyond!"
What are some of the accomplishments you've had since graduating?
"Since graduating, I've gotten a job with MSU football doing video. Beating Michigan this year was awesome. The film crew is responsible for all the films the players watch of practice and games, so when they succeed, we know we've played a part in it and that's a great feeling."
What was one of your favorite memories as an editor?
"My favorite memory as an editor was definitely the MIPA summer camp in East Lansing that all the editors went to in the summer of our junior year. Not only was it a great opportunity to learn more about design and making the paper, it was really the final nail in the coffin that made me decide that I wanted to go to MSU."