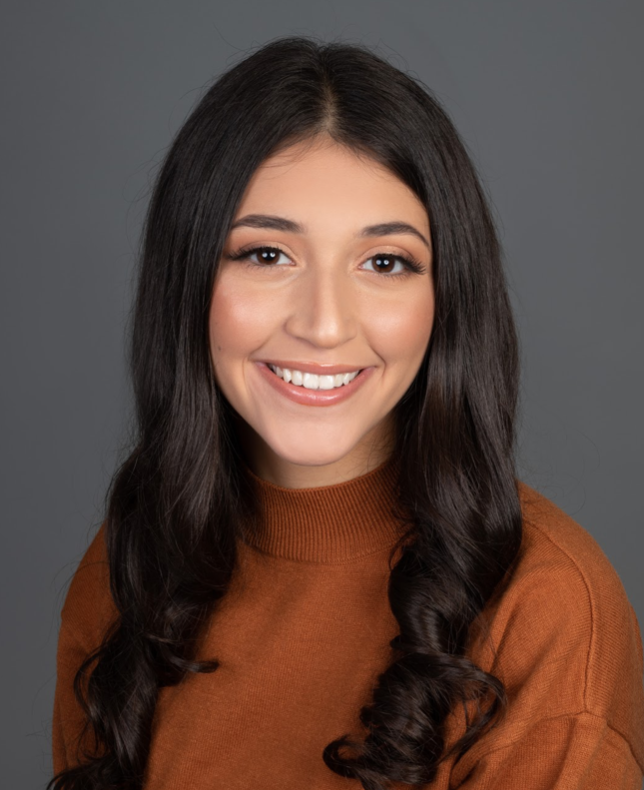 Sugar Spice N' Sprinkles
Hayat Nachar
Senior at Crestwood High School
Sugar Spice N´Sprinkles makes custom cakes for weddings and desserts like cookies and cake donuts
What encouraged you to start this business?
"As weird as it sounds COVID encouraged me to start this business! Usually I am slammed with extracurriculars as I'm really involved at my school with drama club, volleyball and even being VP of both student council and National Honors Society so when COVID came around and quarantine began I was able to stay home and be able to keep up with my schoolwork while having so much free time to bake. I thought if I'm going to be at home I might as well keep myself busy."
How did the idea come about? 
"Ever since I was little I loved to bake however I never had time to really make a business out of it fully so one week before Ramadan my family encouraged me to start the business and stay busy while at home. "
When did you start?
"I started Sugar Spice N sprinkles on April 15, 2020 right before Ramadan."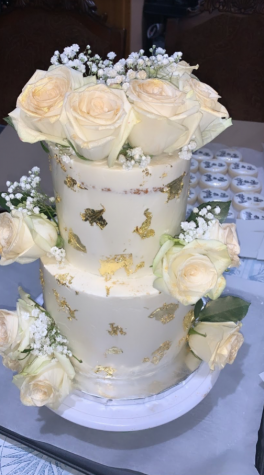 How did you get the money to start?
"When I began Sugar Spice N Sprinkles it was really never about the money I just wanted to do what I loved and spread what my love for baking to my community. With the help of my parents I was able to buy my starting off ingredients at first I did undercharge and I found quickly I had to really calculate how to make actual profit. I came up with the profit by subtracting the cost of the ingredients by the price of the product. Now I do gain more money when I sell my product however I do undercharge a little to make it convenient as I really don't do this for the money." 
Why do you think people should buy from you?
"I feel people should by from me because  make everything I make with the mindset of telling a story. I love helping people celebrate their occasions and allow them to feel special on special occasions. "
How do you advertise?
"I advertise mostly on social media via Instagram and snapchat! I try to make my packaging very cute in order to attract customers and distinguish myself from others."
Is this a hobby or do you see yourself doing this as a career in the near future?
"This is for now a hobby. I've been baking since I was 9 years old I only began to sell my products because when COVID began and we were stuck in a time of uncertainty I wanted to spread hope to my community."
If you have any advice for  someone starting out what would it be?
"I would say that you shouldn't get down when you first start off and have some slow days. It's all about the journey and being able to enjoy what you're doing. Also never compare yourself to others! Focus on you and stay positive always."
How do you manage running your business and going to school?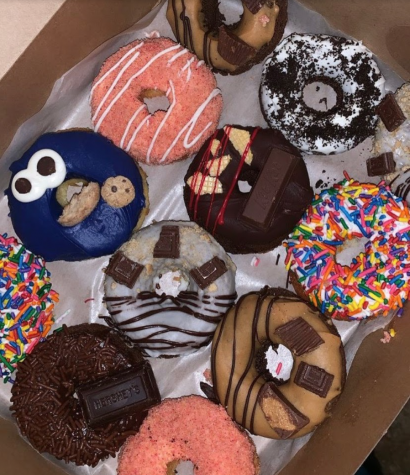 "Academics are probably the most challenging part of having my business. I currently am taking 4 AP classes online and I take school very seriously and strive to get nothing less than As. I think time management is key and I have learned to almost perfect it over the years as I usually have several extracurriculars going on."
Do you feel as though you have a good support system around you? If so, who?
"I most definitely have the best support system around me. I have 4 siblings (both twins) and they always are there to help our whenever I need it. During Mother's Day weekend I had over 50 orders and I had every last sibling working down to my brother making boxes! My mom also is an amazing baker and always helps me out whenever I am really busy with orders and school work, my business would definitely fail if I did not have my mother by my side."
In what ways do you think you can improve your business?
"Currently I feel I could post more on social media and really showcase my work. Also I aspire to take on more difficult orders and really get outside my comfort zone."
What's you favorite cake/dessert you made?
"My favorite dessert to make is definitely cakes, I love getting creative and being able to try out new flavors and techniques."
What's your least favorite cake/dessert you made? 
"My least favorite dessert I make would have to be smash hearts, they're super cute just a headache when the heart breaks on you.
What do you look forward in baking?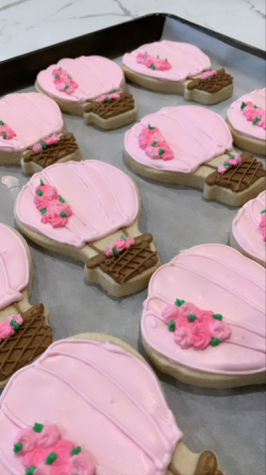 "When I bake I look most forward to being able to get a little time to myself and really enjoy what I'm doing. It's therapeutic to be able to express yourself through desserts and allow people's visions to come to life."
When did you start to learn to bake who encouraged you the most and how ?
"I learned to bake when I was about 9, I was reading in one of those huge story books and I brought home the recipes to my mom. We would bake the recipes and bring them for my whole class to try them. I will never forget how excited I was to share what I had made. My mom encouraged me to always step outside my comfort zone and really allowed me to make a mess in the kitchen from a young age whenever I wanted."
When coming up with the name who helped you with designs? 
"My sister Ghena helped me come up with my baking name after a three hour sitting. She also is an amazing artist and was able to draw my logo. My family is extremely talented in so many aspects and I appreciate all the help and support they give."