The Road Home
Former DHS football captain comes back as football head coach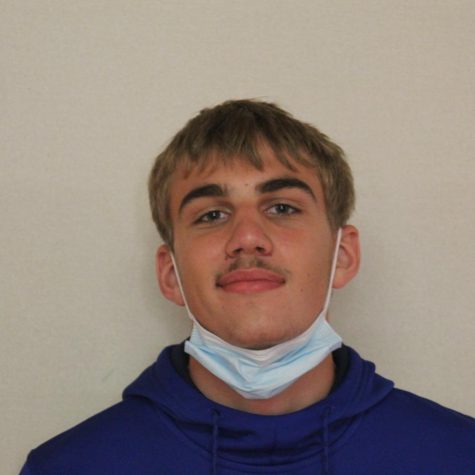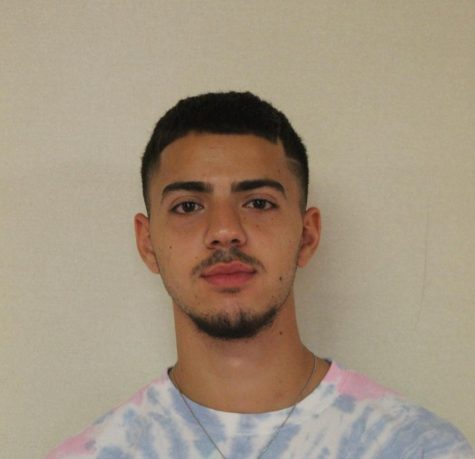 Alex Grignon gets the call for a job, something he has always wanted to do. A dream of his, a career he always wanted. A place he knows and grew up in. After the first conversation over the phone with the school, he knew that that job was suited for him.

"Getting the call from DHS was exciting. I was currently with Michigan Tech University and just left being the head coach at Walled Lake Western," Grignon said. "I would not have left the college level at that time for any job aside from Dearborn High School. I have lived in Dearborn my whole life and coaching career and never had the opportunity to join the staff. I knew I wanted it from the first conversation."

Grignon said that growing up his life revolved around football.

"Growing up with a father who was a head coach or coordinator at the high school level was very special," Grignon said. "I spent my summers at football practice for as long as I can remember. The smells of the locker room, equipment rooms, weight rooms, wet grass during early practices, I can still smell them all. I woke up in the mornings on weekends and my father was hard at work with legal pads covering the kitchen table and old VHS' stacked up for film; and all day he worked."

Coach Grignon went to DHS as a kid and is excited to return and coach for a program that helped him grow.

"I am excited to be back. I was born and raised in Dearborn, went to Dearborn High, played here and had success here. I am looking forward to getting Dearborn Football to be competitive in our league and Metro Detroit, while at the same time giving our students the phenomenal experience I enjoyed being a Dearborn High Football Player." Grignon said.

Coach Grignon thinks that all the players that his dad coached, he learned things from those players.

"Seeing all of my fathers players throughout my life, their leadership, their hard work, their passion, I wasn't just watching it, I was learning it. Grignon said. "I saw what good players on good teams did and how they carried themselves, they were heroes to me. I saw how bad teams carried themselves and how players on those teams let opportunities go by the wayside."

Grignon's dad Jamie said that he loves coaching with his son, and it is a special moment.

"It is always special to be able to coach where you played in high school. Coaching with him now after having coached him here at Dearborn High is pretty cool for me as well. We've coached at three high schools together now, and being back home at Dearborn High together is by far the best experience we've had." Jamie Grignon said.

Former head coach Johnathon Powell wanted Coach Grignon as a coach for the varsity football team.

"I did recommend Coach Grignon. I think he's great, he's hardworking, he knows football, he treats the kids well, and that's why I think he should be the coach. I think they got lucky to have Coach G." Powell said.

Powell resigned from head, so he can have more time with things outside of football, putting in 10 years of dedication and love for Dearborn High football.

"It was really hard and the main thing was just my overall health and my family. That's a bigger priority to me than coaching," Powell said.

Powell served as assistant coach for two years and then was promoted and served as head coach for the following eight years.

"I needed to find time for me and my family. My son is starting tackle football and I needed to find more time for myself and my family." Powell said.

Mustafa Khaleefa is one of Grignons assistant and offensive line coaches. He said that he's learned a lot from Grignon about coaching. "I've learned how to game plan and truly be a coach. It's different when you are a player." Khaleefa said.

Khaleefa also comes back to DHS after playing football for the pioneers for 3 years and is excited to come back.

"It feels awesome being able to give back to my community. Sharing what I've learned at the collegiate level is important." Khaleefa said.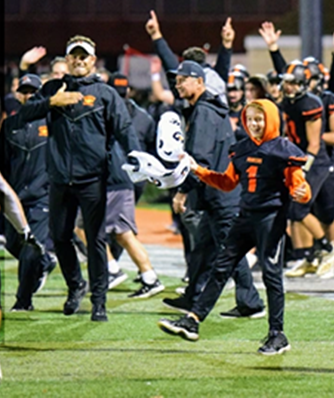 DHS Athletic Director Jeff Conway said Grignon was a great fit for Powell's successor with traits like loyalty to his team and respect for the players and other coaches.
"There isn't a single point that stood out, but rather he was the top candidate since he stood out in all of those areas," Conway said.
Conway also said that Grignon was highly wanted by DHS for his time there and his past experience at DHS.
"A Dearborn High alumni who played football here, played in college, had previous successful head coaching experience at the high school level. Had college coaching experience, already knew and had worked with many of our players in the past, well known and well respected within the community, an excellent teacher of the game". Conway said.
Grignon is optimistic to be back at DHS and coach the pioneers and bring DHS back to its full potential.
"This position will positively impact me because I love Dearborn High. I love the city of Dearborn and look forward to helping our program grow to reach its potential," Grignon said.