New Mayor In Town
New mayor of Dearborn Abdullah Hammoud makes history by being first Arab American mayor.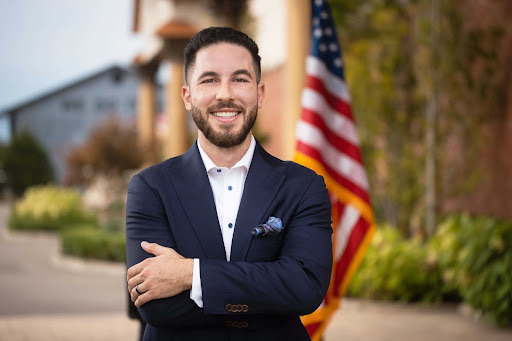 Being the mayor is a classic staple of representing a community and making change in a city. Not only did this year's election mean a change in office, but it was also a historic election because the city of Dearborn elected its first Arab mayor. On Nov. 4, 2021, Abdullah Hammoud was elected as the new mayor of Dearborn.
Hammoud identifies as part of the Democratic Party, and he has served in the Michigan House of Representatives from the 15th district since 2017. With this in mind, politics are nothing new to him. However, being mayor still has many differences.
Hammoud said he was quite emotional when he received the news of being elected to the position.
"It was hard to believe that it actually happened. My wife was just repeatedly telling me 'You won! You won!'" Hammoud said.
When one is elected to any political position it is tradition that he or she makes a congratulatory speech and addresses the public. Hammoud said it took him a little bit to come to terms with the gravity of his victory.
"The reality is, it takes a while for it to set in and grasp what really just happened. Because in that moment that you find out you just go straight to your speech, go do congratulatory messages, thanking everyone that came out. It's usually like a day later that you wake up and realize what happened," Hammoud said.
City council mayors serve the city for a four year term. During those four years, mayors deal up close and personal with the public to improve the city.
DHS head principal Zeina Jebril is a Dearborn native just like Hammoud.
"I'm proud Abdullah Hammoud won the election because he's from the community and Dearborn needed a change within their leadership. Abdullah Hammoud also went to school with my son so I know he is known to be a very respectful young man, so for that reason I'm excited," Jebril said.
Hammoud was born and raised in Dearborn. Not only did he attend high school in the city but he also attended the University of Michigan–Dearborn from 2007-2010 for part of his college career.
"Dearborn is home, so for me running is just about giving back to the city that gave me everything," Hammoud said.
Jebril said one of the main reasons she looks forward to Hammoud's stint in office is due to the fact that he can now serve as a bigger voice for the Arab population.
"One of the first things he said is something I always think about. He said he's doing it for the kids who get made fun of with their names because they have Arab names. He is basically telling people to be comfortable with who they are and to represent themselves well. A lot of times, even in my leadership, I think about that a lot too. We want to be role models and represent our community well and be there to give back to our community that we were raised in," Jebril said.
Junior Abier Saad said her family felt that Hammoud's appointment would have a positive impact on the city's residents.
"For one, my parents were happy when Hammoud won because they wanted representation for the Arab community. I hope that an Arab mayor will be more proactive in helping such a large minority community," Saad said.
Mayors usually stay in office for four years. Mayors can also be reelected for as many as three terms. Additionally, they can not serve if they are not a resident of the city they are presiding over. With this in mind, when the elected official first begins their term it is best they have a plan.
"First and foremost we have to build a team. There's no single person that can do the work by themself. I want to build a team that is trusted by the community, that's competent and skilled at the job, and does what they will set out to do. As far as the changes, there are many. One is we want to work to address the flooding issues. We want to work to improve the air quality largely in the South ends of the community. We want to work to preserve our community pools," he said. "We want to improve relationships with the small businesses in the community. We want to work to improve the speed/reckless driving situation we had going on that impacts every neighborhood across the whole city, making it so our roads are a bit safer for children and families. So overall, the effects will be felt city wide."
Hammoud is set to serve as mayor of Dearborn until 2024.
"The campaign isn't the hard part, it is the work that we have begun. Now more than ever we are asking residents to chime in and help out. We have our transition website. It's Dearborntransition.com, and we are asking people as a community to take the survey on that website and if they would like to share their ideas, their visions, the issues they are facing, please go on there and share it. Because ultimately, it will take all of us to come together and roll up our sleeves to try to address these issues that are impacting our families all over the city," Hammoud said.