Curtains Call
Seniors vocalize their goodbyes.
They've articulated their experiences in harmony, but will no longer share the same tempo. On May 24, 2023, the Theatre and Choir Awards Night was held. Graduating seniors and underclassmen of Dearborn High School's Women's Ensemble had to cherish one final event together before they inevitably parted ways. 
The Dearborn High School Women's Ensemble performed at the State Choral Festival on April 15, 2023. They had their members in either a solo or a group performance, sometimes both, for an award. The members never scored below a 2 on a 1-4 scale, 1 being the best and 4 being the worst. Members who won first or second-division awards include DHS seniors Charlotte Karoub, Savannah Capote, Myiah Whitworth, Abier Saad; juniors Eliana Quesada and Alyssa Galas; sophomores Adam Makled and  Julius Owens. 
Earlier this year, Women's Ensemble won a 1st division rating at the MSVMA District Choral Festival on March 28, 2023. The Women's Ensemble class is an honors choir, meaning it's a higher-ranking choir. To join it, an individual has to be well versed in choral singing and then audition. 
DHS senior Savannah Capote joined the group her freshman year as a means of pursuing her enduring love for music.
"I love singing and I've always had a passion for musicals," Capote said. "I wanted to focus my vocal knowledge to higher areas." 
Capote said she enjoyed advising the underclassmen and is confident in their abilities to govern themselves once she departs from the program.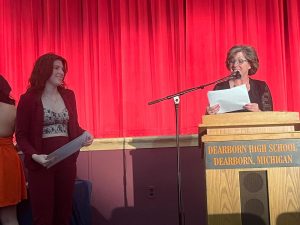 "I love the underclassmen. They're so great; a lot of the time I try to help them on the right path and make sure they don't get into trouble," Capote said. "I leave it to the younger kids who have been there to kind of take over, they pretty much take control of the class."
DHS sophomore Neveen Zein the seniors in her class were exemplary leaders and role models. 
"I look up to the seniors in many ways, they help me get ready for the upcoming years and give me a lot of good advice. They also teach me new things all the time," Zein said. 
 Senior Ayah Naimi said she appreciates the group's unwavering dedication to choral singing and is appreciative of the class as a whole.
"I was so proud of the group, I know they had been working so hard and being able to join them felt so ethereal. I think I pretended to shrug it off though, as if I expected it, which honestly, I don't know why I would expect anything less from our group," Naimi said. "I love being in the Woman's Ensemble, it's my escape from school life and the stress of the real world." 
Senior Aris Williams has been a member for the past two years and credits her teacher, Jennifer Pegouske, for her positive influence and backing.
"My relationship with Pegouske is a nice, respectful relationship. She listens, she's understanding, and supportive," Williams said.   
Pegouske said she ensures that the classroom balances a lighthearted and serious nature.
"We have an open relationship as far as we like, work hard together and I try to push them to excel. We kind of have a playful yet serious classroom environment," Pegouske said. 
Pegouske said she wishes the best for the graduating seniors and endorses a decision to continue music.
"I'm hopeful that the seniors who are leaving are just going to go out into the world and be good citizens and hopefully still sing music," Pegouske said.
About the Contributors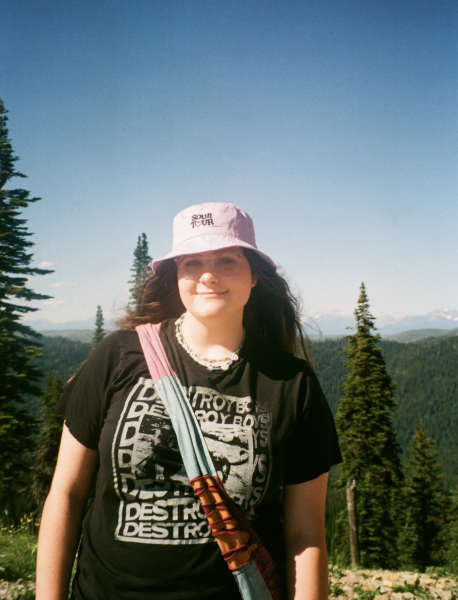 Alyssa O'sada, Editor-in-chief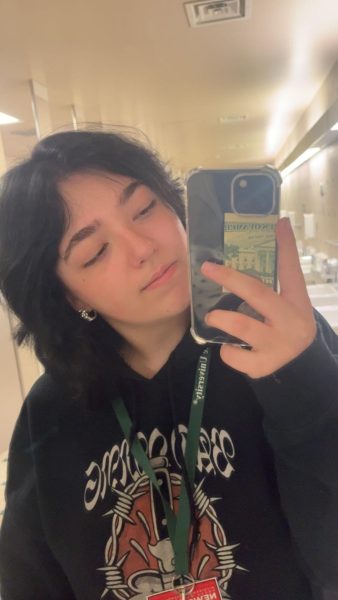 Mariam Baiz, Feature Editor
I get along with people pretty easily, and I love music that's about it.