Girls Varsity Basketball Team Acquires a New Head Coach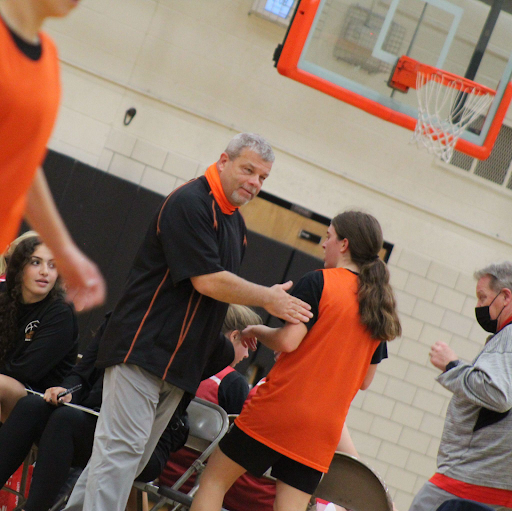 The Dearborn High School's girls varsity basketball team recently appointed Dave Arnold as head coach for the 2021-2022 winter season.
Aside from being the head coach of the girls varsity basketball team, he is also the head coach of the girls varsity golf team. Arnold has been coaching high school basketball for 32 years, this year being his 33rd. This is his eighth season as a girls head basketball coach.
Arnold was picked for the position as head coach due to his great amount of experience coaching varsity basketball at DHS.
Arnold said that he has a more straightforward and practical approach when it comes to coaching.
"I know it doesn't sound very complicated and it's not, I just try and keep things real simple and see where it gets us."
He said that the biggest thing he wants the team to make a habit of is improving everyday.
"The biggest thing that I stress with the kids is just really hard work on a daily basis, having constant and consistent good efforts and again like I said get better everyday," Arnold said. "I think a lot of the time you can get caught looking down the road too far and I think that puts an unnecessary pressure, so I think the biggest thing we need to do is just make sure that individually and collectively we improve as much we can everyday, and if we do that I think we'll be okay."
Arnold said that a team player keeps the team's interests in the forefront of their minds at all times rather than their own.
"You look for somebody who obviously, as I always say have some basketball in them. But then, the way I look at it with the San Antonio Spurs, the kind of question they ask themselves when they go to sign a free agent is: is this person over themselves? You know, are they capable of putting the team over their own interests?" he said. "It's a hard thing for people sometimes you know, there's only five guarding spots, and there's only 160 minutes in a high school basketball game."
Girls varsity assistant coach Zeinab Mroueh, a coach at Dearborn High School for an ongoing four years now, was hired as an assistant to coach alongside coach Arnold.
Mroueh said that Arnold's sight for girls basketball is matchless.
"Coach Arnold has a vision of girls basketball like no other. He's a great 'old school' coach. Tough, structured, and determined," she said. "We have similar traits cause he is a friend of my high school coach, great times."
Mroueh said that a successful player is someone who has a natural passion for basketball.
"A successful player is a player who is coachable and who has heart. You can't teach that;That comes within you. We can teach skill, but you can't teach heart," Mroueh said.
She said that their goal this season is to win, and to most importantly build the team.
"Our goals and accomplishments would be winning districts, then off to regionals. Hopefully we'll win both. But most of all, our goal is to build the program."
Sophomore shooting guard Hala Chami, said that their team dynamic is efficient.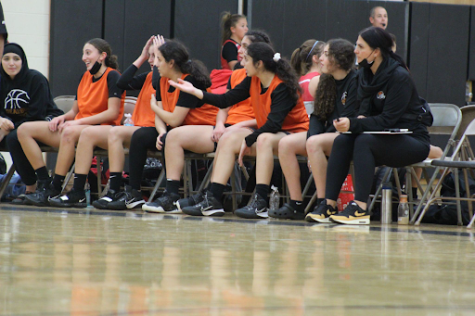 "Honestly, we all know each other, and we communicate," Chami said. "I think all of us are very optimistic about winning all of our games."
Sophomore center guard Fatima Kabbani, said that coach Arnold has a good plan in store for them this season.
"I feel like he has a good system going for us, I think he knows what he's doing, and I think he's going to help us a lot," Kabbani said.
Arnold said that his only goal for this year is for the players to improve.
"The only goal we talk about is getting better everyday, and then we'll kind of figure out at the end of the season where that got us."
About the Contributors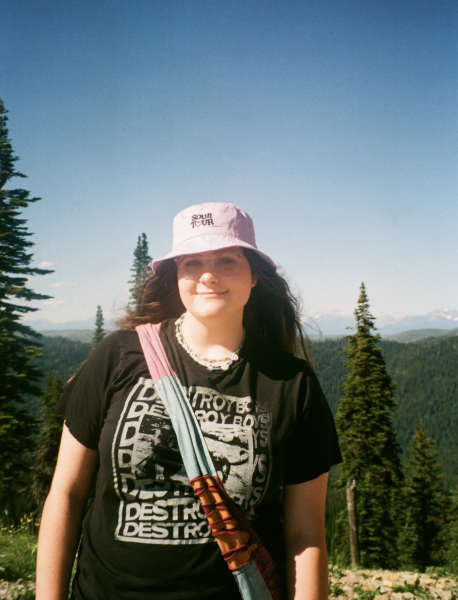 Alyssa O'sada, Editor-in-chief