DHS Junior Aids Research Hospital with Cookies 4 Cancer Charity Organization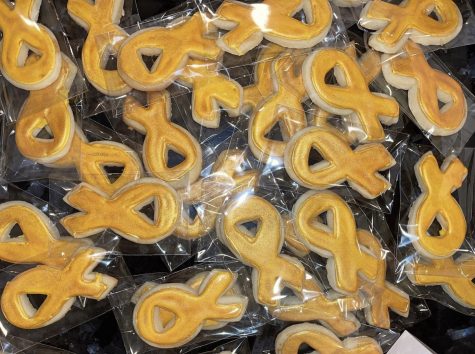 Dearborn High School Junior Amanda Harajli started up a business as a way to support the St. Jude Children's Research Hospital on Dec. 9, 2021.
Cookies 4 Cancer is a small charity business that is based on the Instagram page, @cookies4_cancer. Through this business, purchase options include cancer ribbon-shaped sugar cookies as well as chocolate chip cookies. On the page, Harajli explained her organization to the social media world, along with her donation goal of $5,000, which she supports with her 100% profit donations towards the St. Jude Children's Research Hospital.
Managing her time, balancing her school work and business was already a challenge for Harajli. With this, it's no surprise that Harajli mentioned the most difficult part of starting her business was completing all of the orders. Eventually though, this was soon diminished after receiving help from friends and family, along with her passionate drive in helping children who may not have the financial needs to afford adequate medical attention.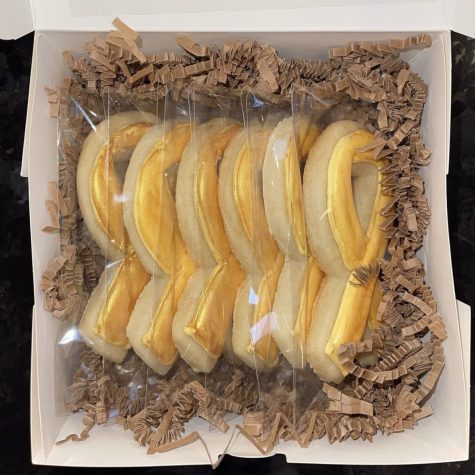 "My inspiration for starting Cookies 4 Cancer was when I saw how many children were dying due to not receiving medical attention because they couldn't afford it," Harajli said. "It made me realize how fortunate I was to be able to stay healthy and I wanted to give other children the same chance."
Harajli mainly works on this organization on her own, along with the occasional help of her close friends in making and packaging cookies.
"There isn't anyone helping me out frequently in this organization," Harajli said. "However, whenever my close friends are available, they help to make and package the cookies."
Junior Medina Ramouni, a good friend of Harajli, said she was encouraged to purchase the cookies after hearing Harajli's touching explanation and motive behind giving back to the community.
"I purchased from Cookies 4 Cancer because Amanda is a great person and very trustworthy when it comes to the money," Ramouni said.  "It warmed my heart that she started this business to help people in need. Her motive for it wasn't because she had to, but because she wanted to. So I wanted to support her and spread her business." Ramouni bought a dozen cookies, along with extra donations towards the cause.
Harajli said she hopes to create a domino effect regarding her aid towards the community.
"With the future of my organization, I hope to encourage others to help out others who could use their help frequently," Harajli said.