The Team With All"The Buzz"
DHS Quiz Bowl Team Sets DHS Wins and Sets Record Against Crestwood High School at the Southern Wayne Conference Division Championship.
On March 8, 2023, Dearborn High School's varsity Quiz Bowl team won the Southern Wayne Conference Division Championship against Crestwood High School. With a 9-1 record, the 2022-2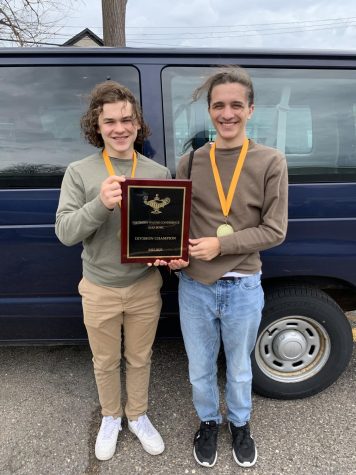 3 season is the best record that DHS has seen in many years. All of this success came behind fourth year head coach and DHS social studies teacher John Forster, who put the context of the teams' accomplishments in simple terms. 
"We had our best year since I've been coaching the team," Forster said.
The team was led by Senior MVPs Peter Schondorf and Zack Krol, Forster said this duo was key to their success and commented on their abilities.
"Peter and Zack were probably two of the strongest players in the entire league," Forster said. "They both had a great amount of knowledge and array of knowledge. They knew more information about a wide range of topics than just about any player in the league." 
The duo helped guide team practices, honing in on key weaknesses that could be improved upon to benefit the team. 
"During our practice sessions, me and Peter would each lead a scrimmage team to recognize which subjects we were behind in to know what we needed for the actual match," Krol said. 
For training, the team engages in simulation practices that are designed to act like the actual matches. But Forster said that one of the best ways to increase knowledge on the quiz bowl questions is to simply watch a popular TV game show. 
"Another thing I asked them to do is watch Jeopardy and play along with jeopardy because it's a similar format, except we play as a team, they play as individuals on Jeopardy," he said. 
Outside of training, the members were able to bond as a small, tight-knit team, only needing around six members to participate in the competitions. DHS Senior Sukayna Bazzi said team bonding and communication was a crucial part for succeeding in matches. 
"We usually go to lunch after our matches and that's where we spend the most time together and where we get to bond the most," Bazzi said. "Knowing each other better and our strengths we are better able to know who can answer what question and therefore not risk losing any questions we can get." 
In the final four of the league tournament, the team finally was handed their first loss against Carlson High School by only one question, making them ineligible for the state competition.
"Even though we weren't able to make states, the success of our team has shown that we have the potential to win," Krol said. "We only lost by one question, and with more practice and refining of the team's strategy, I'm sure future DHS quiz bowl teams will be able to go to states and perhaps even win." 
About the Contributors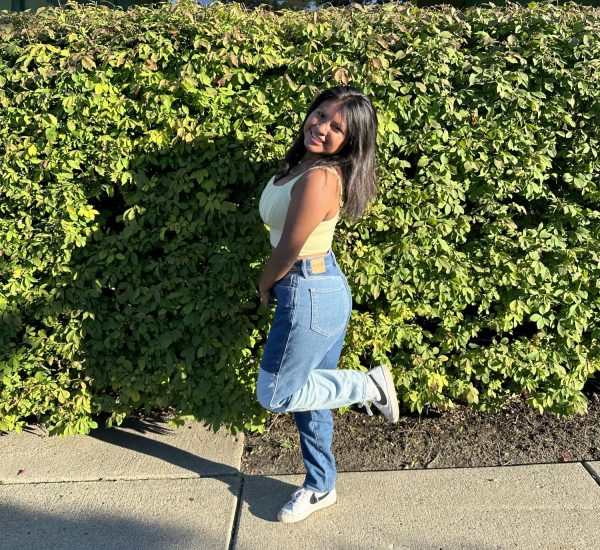 Marissa Kenrick, Social Media & Sport Editor